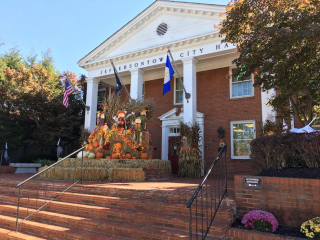 Jeffersontown is small city within Louisville with lots of charm. This area is a well sought after place to reside. In the last 2 years the heart of Jtown has undergone a 'face-lift'. This has added even more character and is welcoming to its residents and visitors. Furthermore, it is home to a wonderful library, Veterans Memorial Park, a top of the line baseball park, a locally sourced farmers market, fire station, and locally owned restaurants and shops, just to name a few. Home prices range from the mid 100's to upper 700's. This area is centrally located and includes a consistent blend of nice to luxury homes.
Jeffersontown Photo Gallery
Contact Form
We would love to hear from you! Please fill out this form and we will get in touch with you shortly.